On Thursday, October 20th, a roundtable conversation will be held about the past, present and future of the neighborhood of El Terreno. "ESPAIS PER CONSERVAR" will take place in Casal de Barri de El Terreno, and will be moderated by the communicator and historian Pilar Rubí, with the presence of Feliu Renom, illustrator and author of the book "Dibuixant sobre El Terreno"; Xavier Terrassa, historian and cultural manager, author of the book "Així era el Terreno"; Guillermo Reynés, architect and founder of GRAS Reynés Arquitectos, co-authors of the project for the reconversion of the area around Plaça Gomila; and Joan Fortuny, architect and author of the preliminary project to connect the El Terreno neighborhood with Passeig Marítim.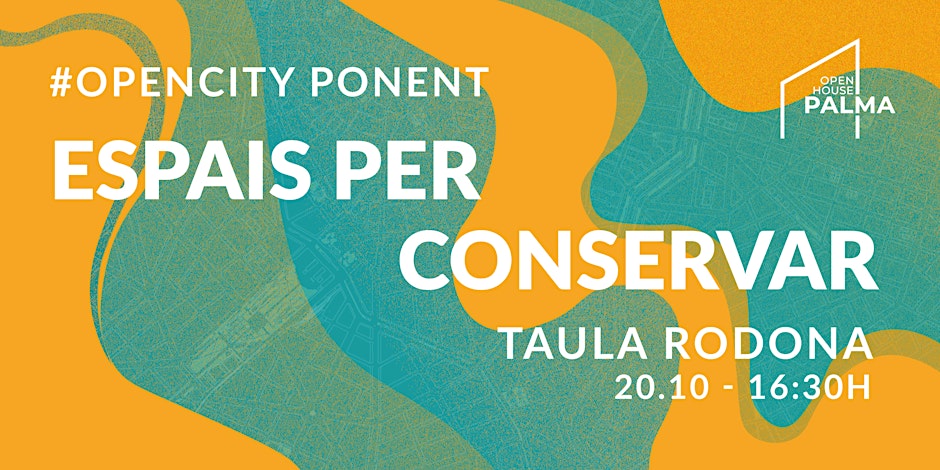 The aim is to discover how the neighborhood was and how it has changed, we will take a look at the present and the different problems it suffers today, to finish debating about what will come out of the multiple urban interventions that are underway, and that will transform the physiognomy and social relations of the neighborhood.
An exploratory route is set along Avinguda de Joan Miró that has witnessed a past of international fame through its leisure and hospitality establishments.
OPENCITY
Opencity is a space for reflection and thought with the aim of transforming the city into a forum for meeting and debate, bringing to the citizenship the concerns of architecture, heritage, landscape and urban planning that have to do with the social and climatic challenges of the 21st century.
For a week, Opencity will turn the different districts of Palma into an idea to rethink how we want to live the city, from a hybrid and multidisciplinary perspective, around a theme that affects each neighborhood, around which debates, visits and workshops will be organized, together with neighborhood organizations, universities and professionals in each field.
It will be possible to visit the houses of Gomila project on Saturday, October the 22nd guided by the architects with tours starting at 4:00 pm. (Prior registration is required for this activity at the following link).
GOMILA MALLORA
Gomila Mallorca is located around Plaça Gomila, close to the city's port in El Terreno. The project aims to recover the essence of a neighborhood that occupies a prominent place in the memory of many Mallorcans. The Gomila houses have been designed with energy efficiency features and passive climate control measures, such as blinds and increased ventilation to reduce consumption needs. Each of the seven buildings has its own chromaticism and identity, connecting with the eclecticism of the neighborhood.
More information about Gomila Mallorca here.